On-Demand Webinar - Enabling Clinical Development of
Poorly Soluble Molecules Through Formulation Solutions 
Watch this on-demand webinar held on September 24, 2021, to hear about novel formulation approaches to overcome solubility issues and enable clinical development of NCEs.
The majority of new chemical entities (NCEs) are limited by poor solubility and bioavailability issues and are unable to proceed to the clinical development phase despite promising therapeutic activity.
Speaker: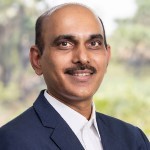 In this webinar you will learn about various formulation techniques like solutions, microemulsions, amorphous solid dispersions and nanosuspensions.
During this session you will also learn about: 
The role of a formulation team in preclinical and clinical development of NCEs

Formulation solutions to resolve solubility and bioavailability challenges